About Us
The inspiration for Shrigley Engineering comes from the proprietor Andy Jones.
Andy's interest in the Hillman Imp started in 1989 when he was just 13. It was the track results that he found most interesting, seeing such a compact little car out perform substantially more powerful vehicles at Scammonden Dam hill climb event. Whilst helping his father with his standard class MGB. Andy would disappear for hours to quiz the owner of a red Imp with yellow stripe, fascinated as to why it was faster than his fathers MG!
He was keen to learn more about the car that fascinated him. So at 13 he purchased an Imp from a local breakers yard and set about making it road worthy. It was at this stage that Andy met Robert Allen (Imp Club spares man) and Vince Frost (Merlin Motors), to name a couple of very helpful members of the Imp Club. XXJ 186M was hand painted in Oxford blue with a white roof, the car was proudly shown on the Imp Club stand at Tatton Park Classic Car Show in 1989.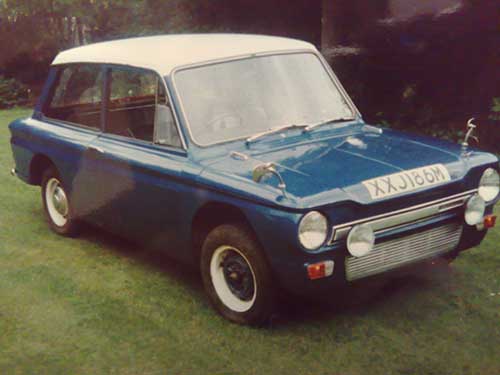 Andy's Competition History
1989 started at age 13 in the form of 100cc Junior Britain kart racing, local circuits included Three Sisters Wigan and Chase Water Cannock. A steep but necessary learning curve!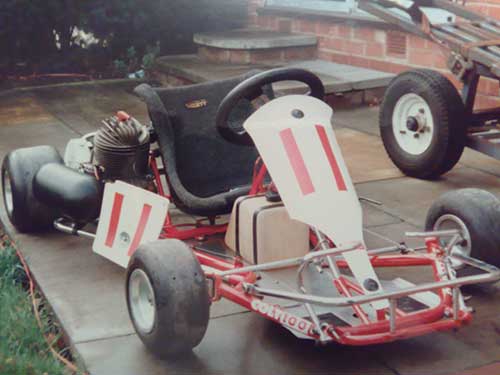 At 18 years old Andy had his first competition Imp donated by Bob Hawes of the Imp Club BCC 259C. The car was entered for Imp Sprint 96 at Scammonden Dam, finishing 1st in class (www.imps4ever.info/racing/impsprint96.html). Circuit racing soon followed in the form of his fathers MGB and the MG Cockshoot Cup, ideal for learning UK race venues.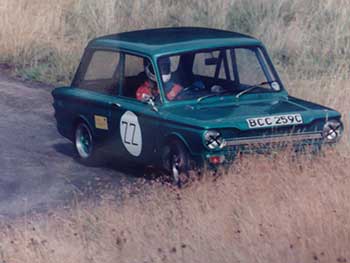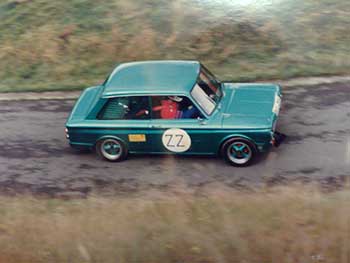 1996 several years of HSA hill climb and sprint championship were to follow, circuit racing was not financially viable! Many impressive results were achieved with a turbo charged BCC 259C, including a 52.22 at Prescott Hill Climb. 2001 first taster of circuit racing in an Imp was at Ty Croes, Anglesey with the grass track club. Hiring the circuit for winter charity events.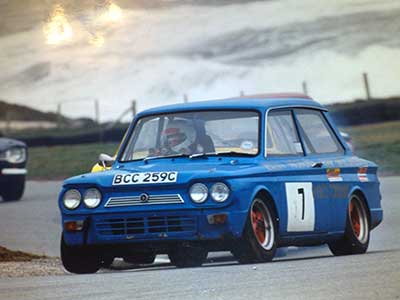 2002 saw Andy and good friend Vince Frost make the jump from sprint to circuit. The first outing with the HRSR (Historic Racing Saloon Register) was at Donnington Park on 7 April 2002, joining the Imp racer legend Adrian Oliver.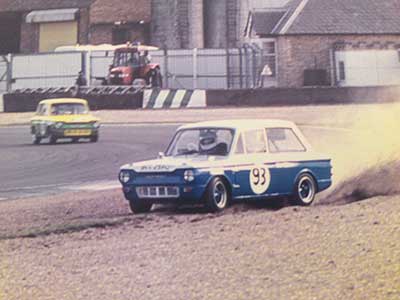 2004 a job opportunity in Jersey forced an end to the HRSR racing, however BCC 259C did manage a few hill climbs and sprints in Jersey at Bouley Bay and the five mile road sprint.
2006 returned to the UK, Imp in need of lots of TLC due to 10years of abuse. Shrigley Engineering establish working partly for Robert Jones (B&J Race Engines). House purchased, but more importantly built a workshop for BCC 259C.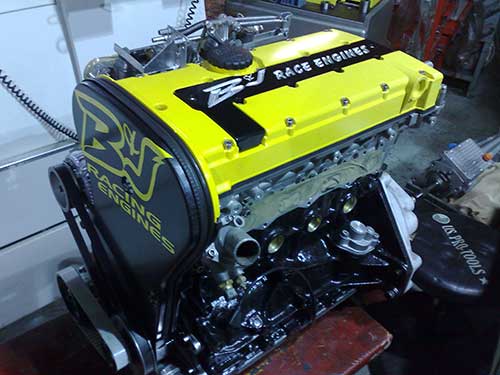 Fully dressed B&J PickUp Truck Race Engine
2008 return to HRSR with a rebuilt BCC 259C, proving 100% reliable.
2009 target to loose weight for car and driver! Also new adjustable shock absorbers and semi down draught engine for BCC 259C.